2019 xHamster Year-End Report
As we close out the year, we at xHamster would like to honor the women who have made our success possible: mom, lesbians and Alexandra Daddario.
In all seriousness, 2019 — like the past several years — has been the year of the woman. Not only did women continue to grow as part of the audience (28.56%), and cross the 50% threshold in at least one country (the Dominican Republic), but they lead the demand for an ever more varied and interesting porn world.
And now, onto the numbers:
In 2019, we saw over 100K video views every minute, and over 11,000 search requests. And what were they looking for?
Mom.
To be honest, it's not the first time she's been our #1 girl. She's beloved both in the US and worldwide, and by men and women. (Although for the latter, "Daddy" is a strong #2).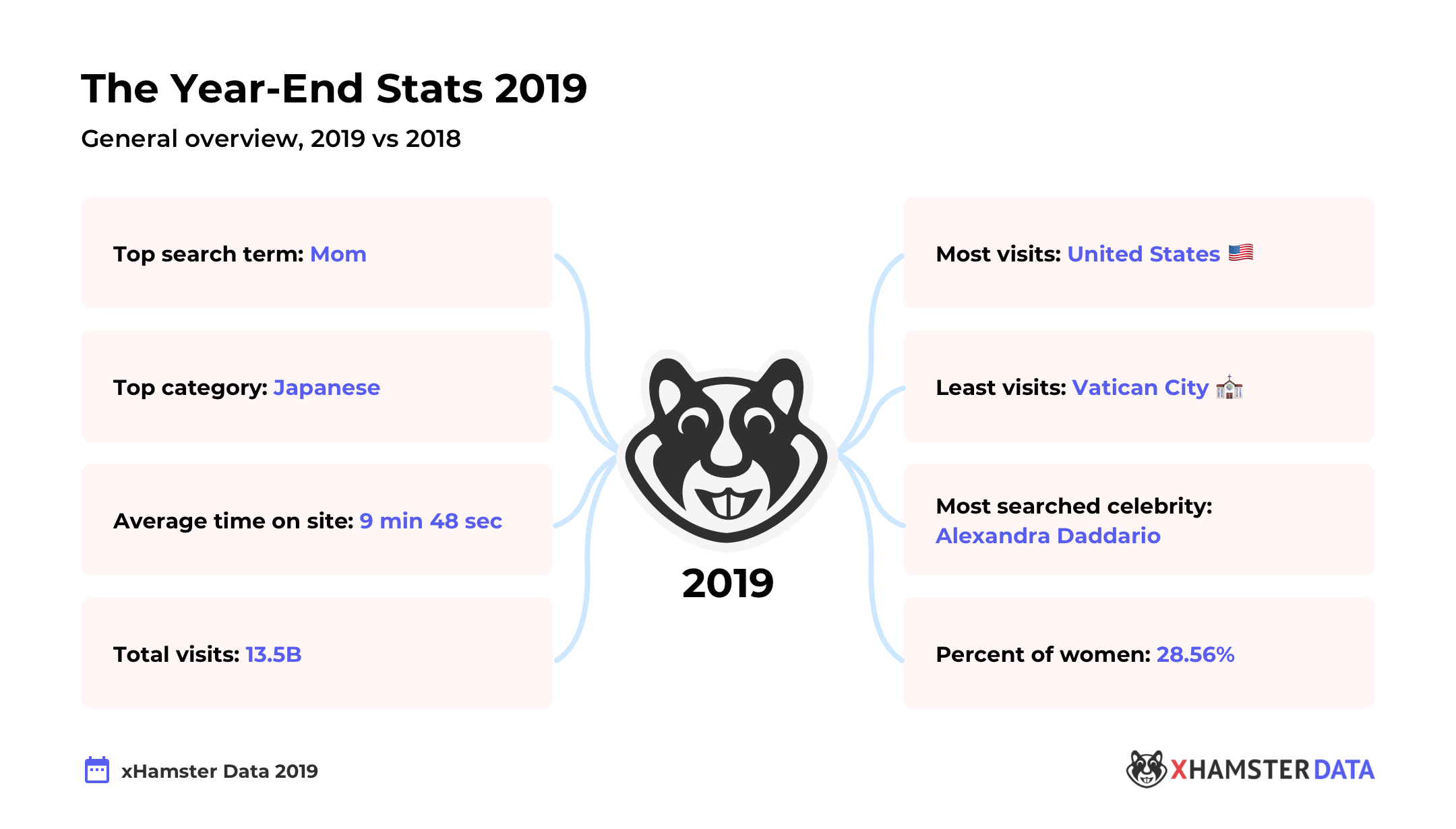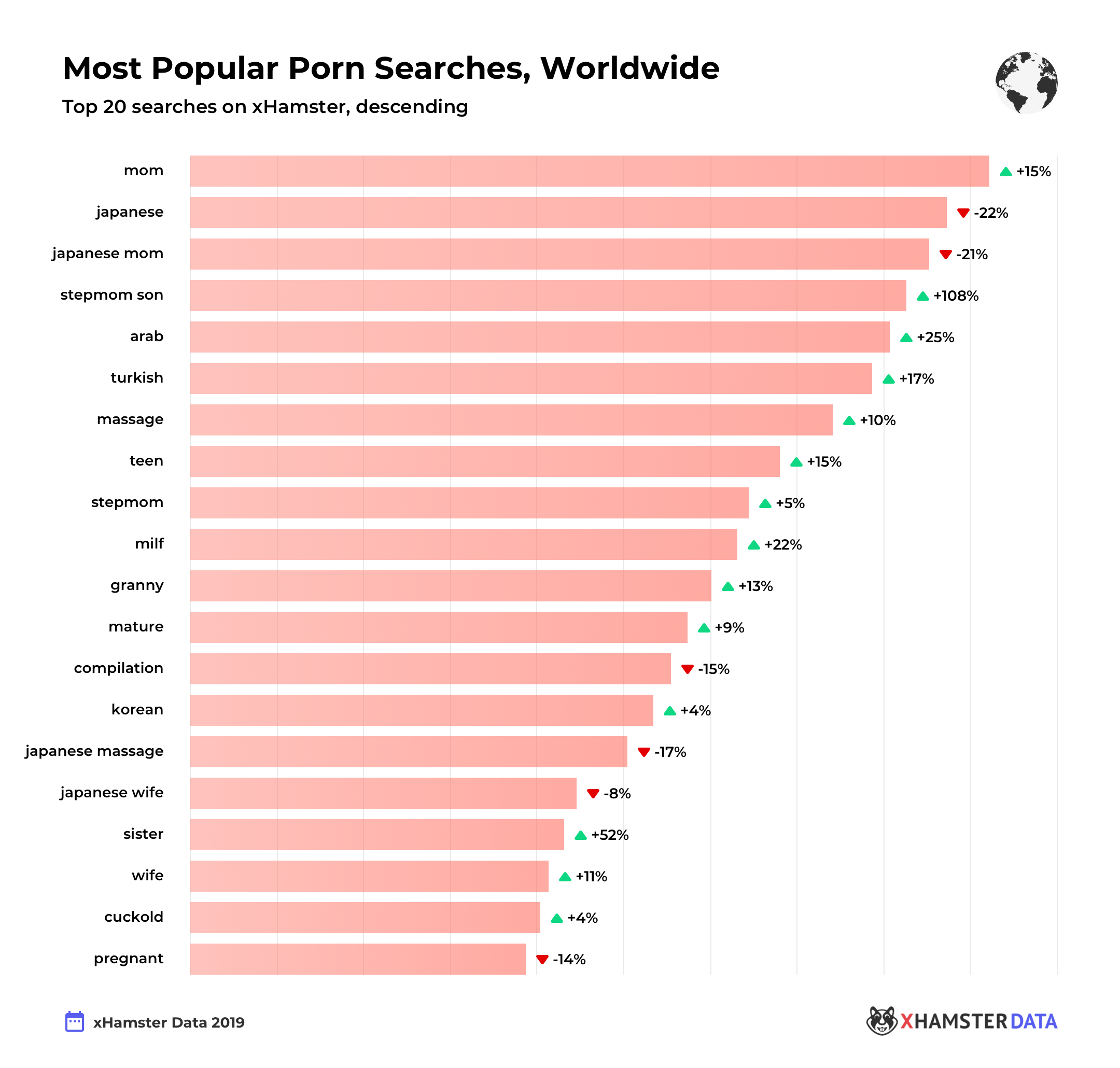 But coming hot on mom's heels? Older women in general — at least in the US. Our category growth was strong all around, but women again surged with traffic to Granny (+50%), Mature (+14%), MILF (+17%), Old+Young (+45%) … while teen fell for the second year in a row (-2%).
And when it comes to the type of porn we watched in 2019, we saw a greater move toward authentic, independent film than big studio productions. Amateur was up +24% (our highest ranking category for 2019).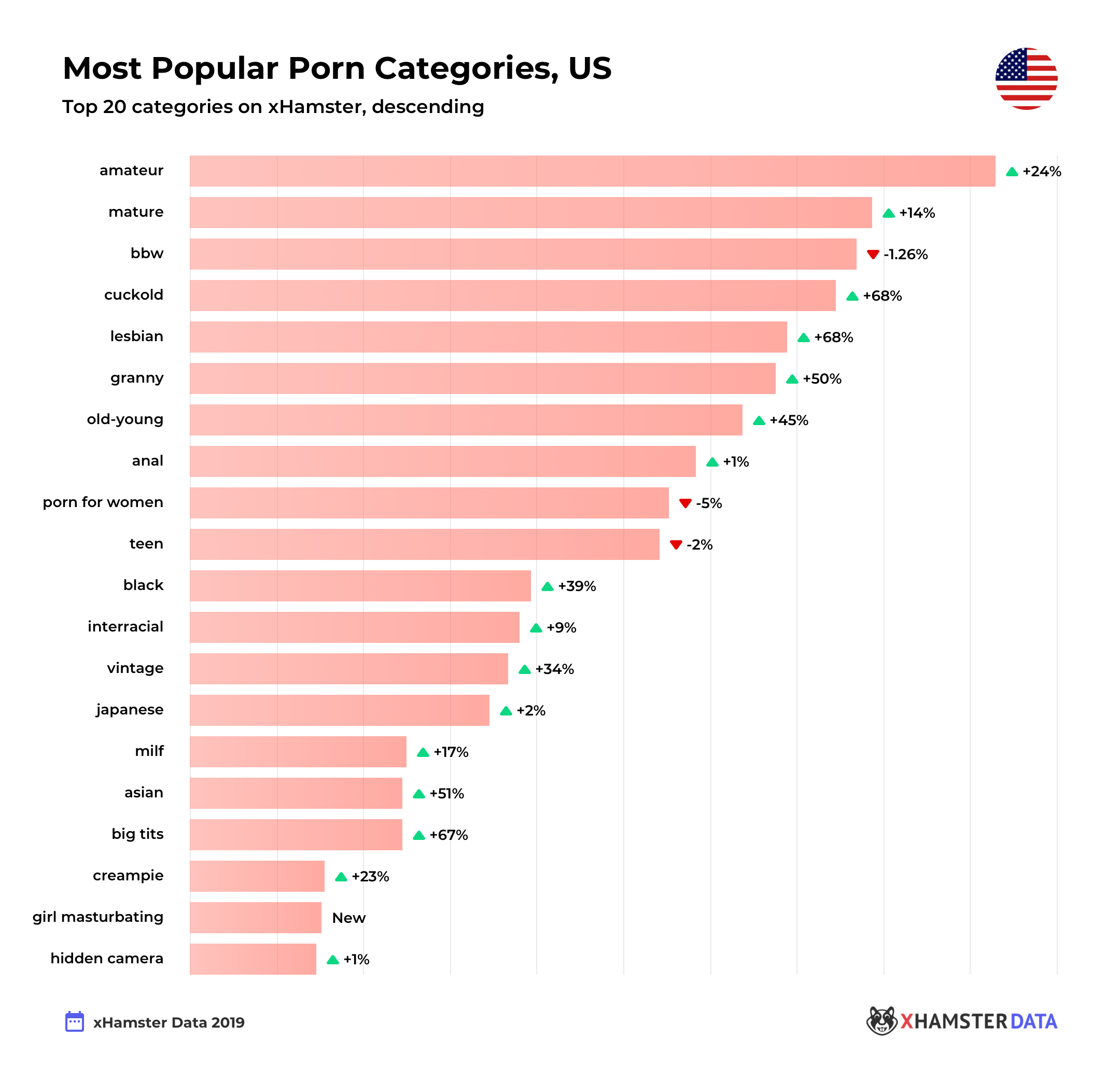 On the world stage, it was searches for nationalities and ethniities that were showing expansion — French (+50%), German (+36%), Arab (+35%), British (+34%), Asian (+9%). Only Japanese fell (-16%), while still maintaining its top position as the most popular category worldwide.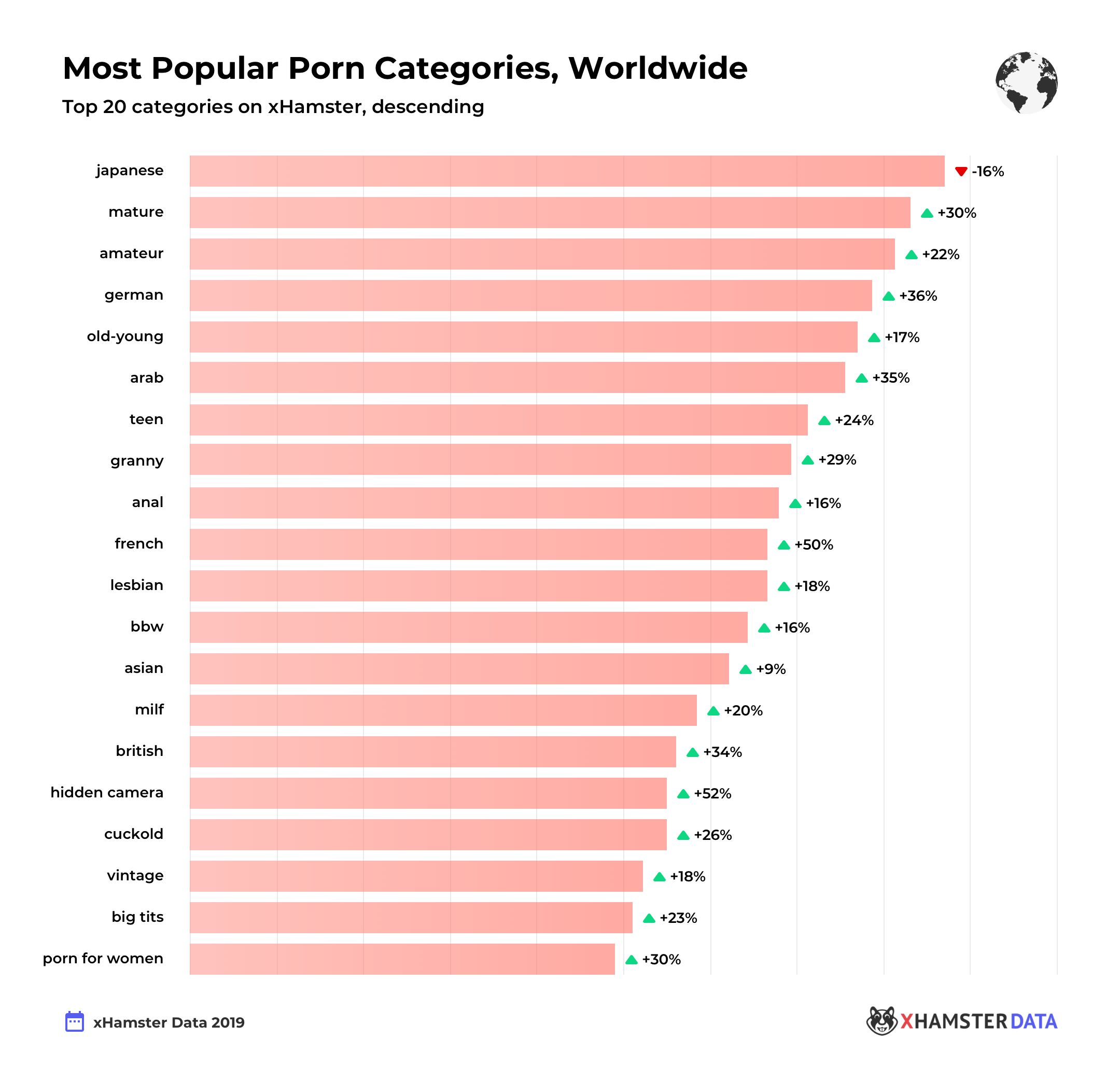 While Italian didn't make the category list, it still found itself represented in our most searched for celebrity of the year, Alexandra Daddario, who edged out Scarlett Johansson for the top spot. But neither of them should get too comfortable. As mature women rise, so does Rosamund Pike — the actress turned 40 this year, and showed the greatest percentage increase of any major celebrity on the site (209% over 2018).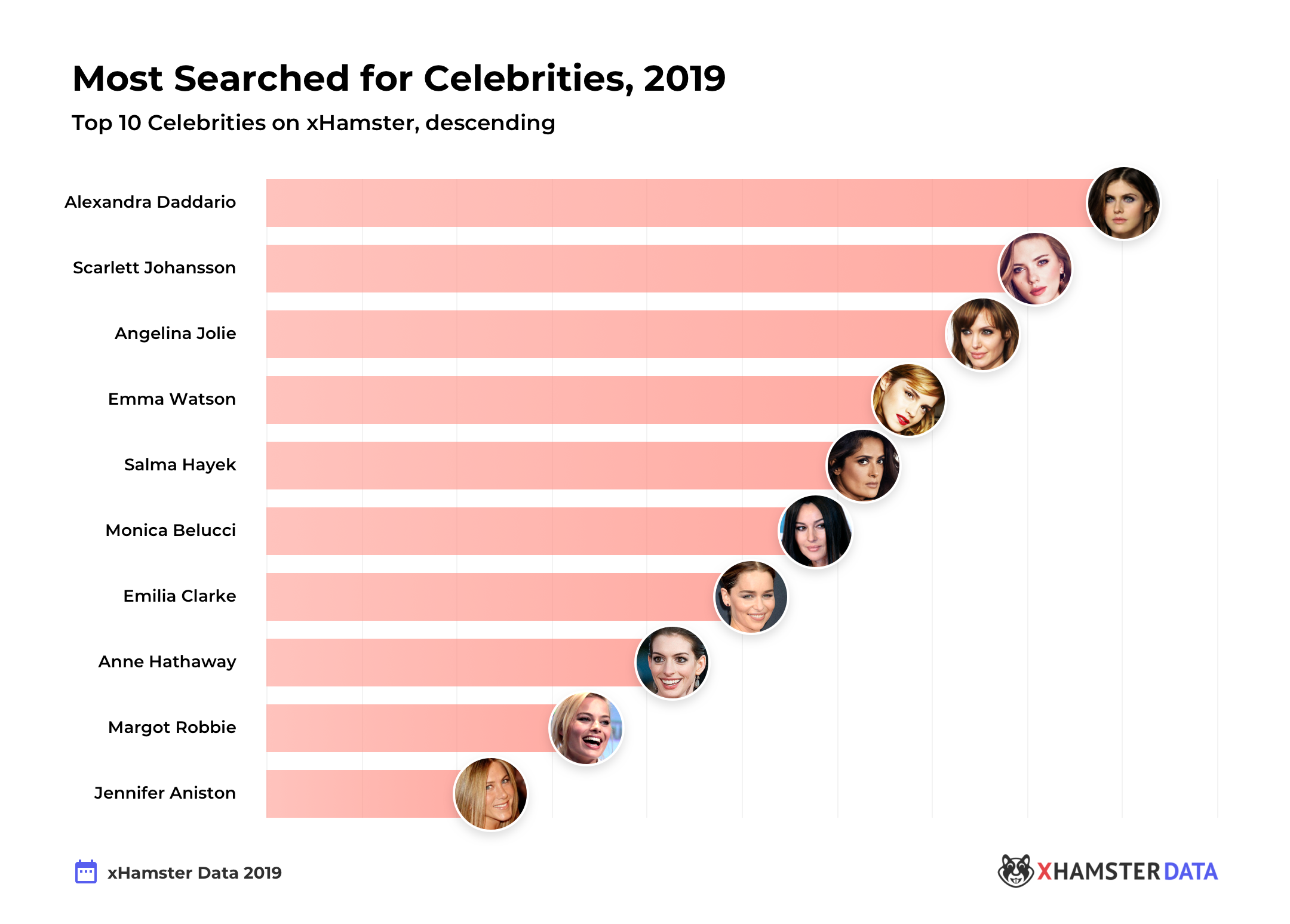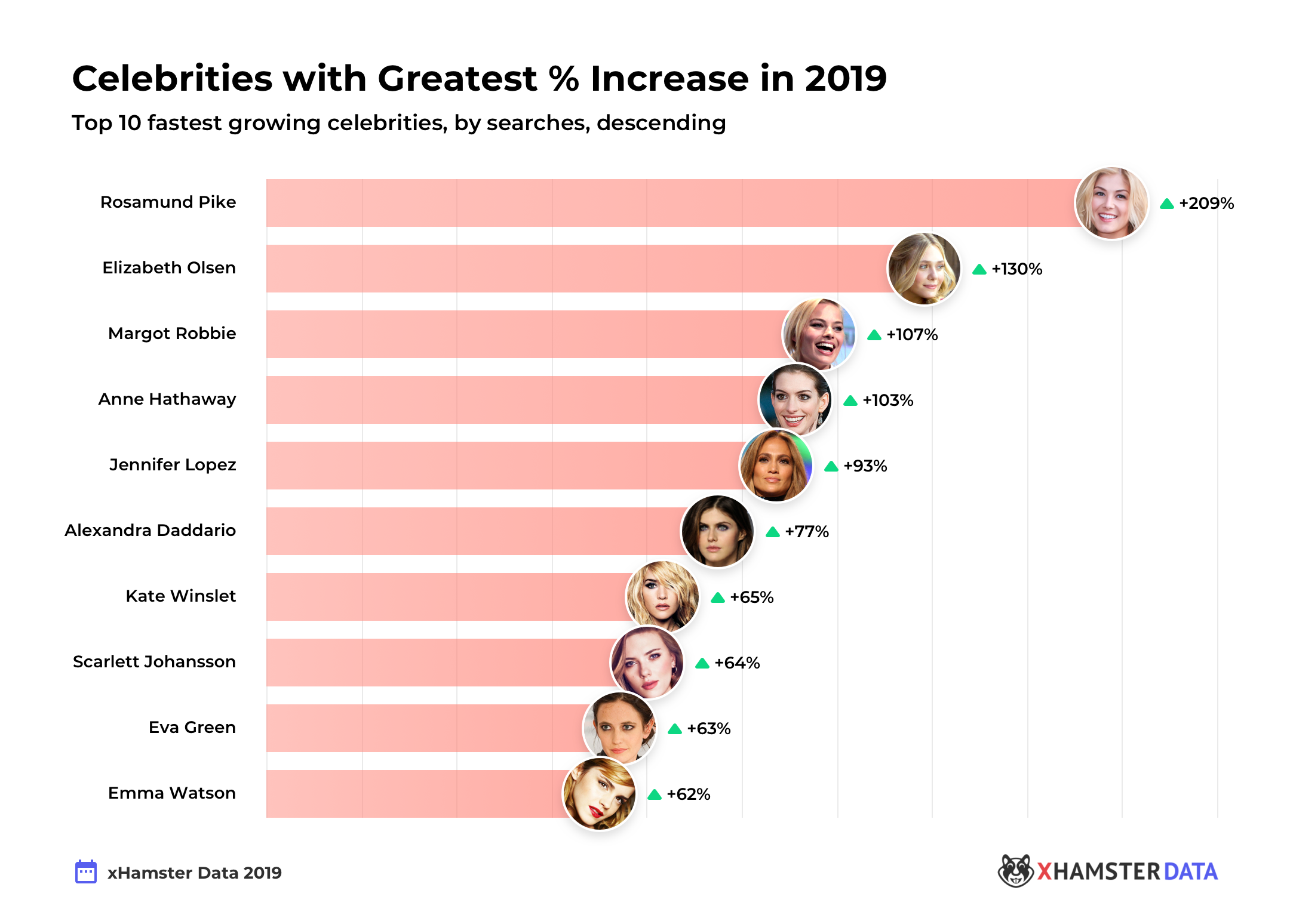 And, in the midst of all the battles over borders and trade deals and Brexit, xHamster's own demographic make-up remains strong. While the US is the leader, accounting for 17.7% of all visitors to the site, we contain multitudes.
Here's to another year of diverse, independent porn!